Golf View Recreation Center
7800 N. Caldwell Avenue
Niles, IL 60714

Hours
Monday-Friday: 6:00 am-8:00 pm
Saturday & Sunday: 7:00 am-5:00 pm
Contact
Paul Nielsen (Athletic Director)
Kenny Krueger (Athletic Supervisor)
Ryan Weiler (Athletic Supervisor)
Features
2 basketball courts
Free indoor track (11 laps=1 mile)
Fitness room
Locker & shower facilities
Fitness Center Virtual Tour
Locations:
Golf View Rec Center, 7800 N. Caldwell, 847-967-1529
LoVerde Sports & Rec Ctr, 7847 N. Caldwell, 847-583-2750
Please contact the facility above for their Open Play hours.
Open Gym Rates:
Ages 17 & Under:  $5
Ages 18 & Up:  $10

All visitors must show a valid ID for proper rate.
Schedule is subject to change.  Call ahead for updates.
Basketball Court Rental:

Full Court- $105 per hour
Half Court- $70 per hour

Must book in advance.  Contact Ryan Weiler at 847-583-2751, ryan@niles-parks.org.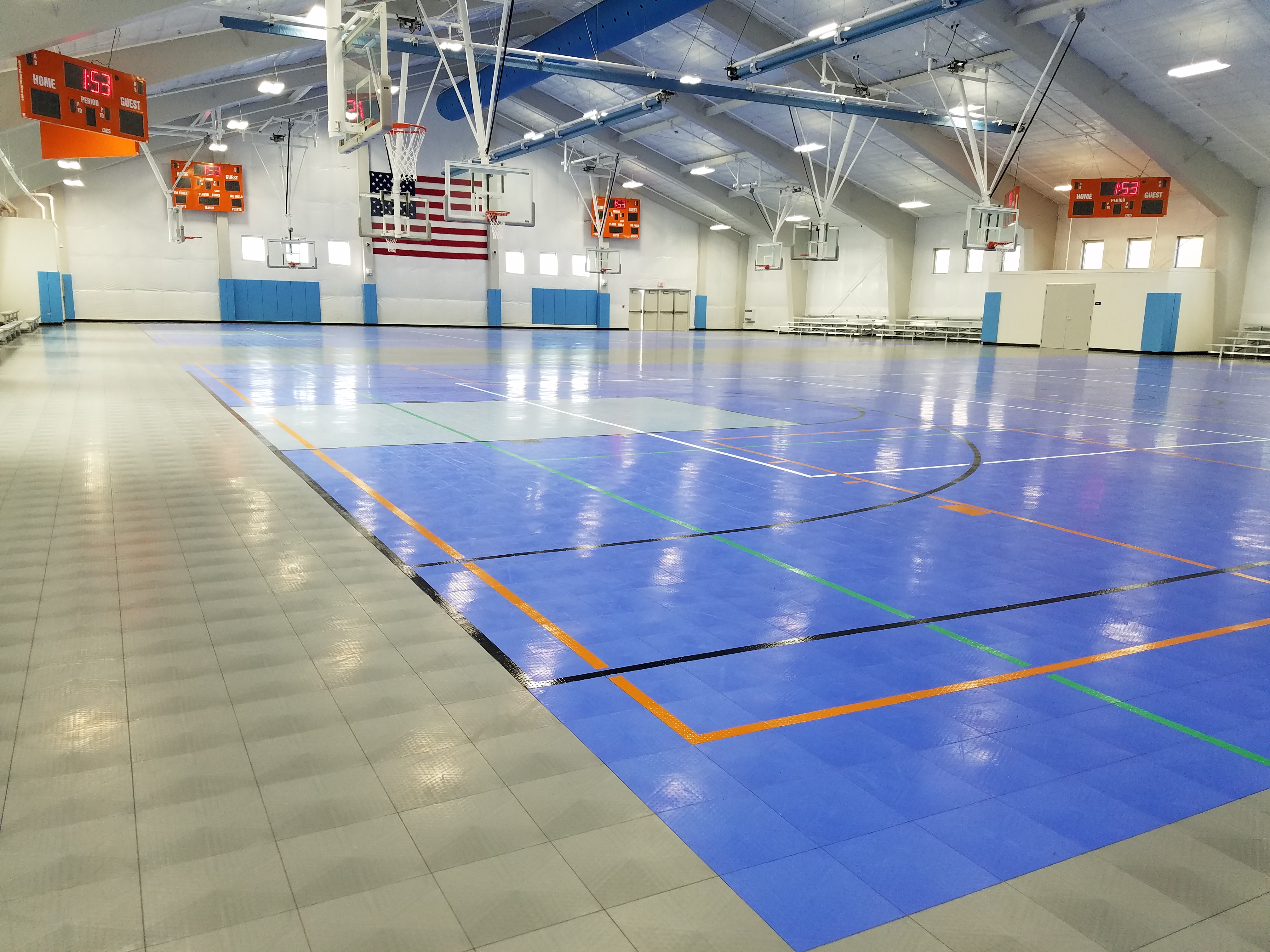 We are happy to provide you a safe and healthy experience.
The indoor track at Golf View is free of charge.
You must provide your own water bottle and towel.
NEW FITNESS MEMBER FORM (Want to become a member?  Please fill out and return to robin@niles-parks.org)
GOLF VIEW HOURS OF OPERATION:
Monday-Friday:  6:00 am-8:00 pm
Saturday & Sunday:  7:00 am-5:00 pm
TAM TENNIS HOURS OF OPERATION:
Monday-Friday:  7:00 am-7:00 pm
Saturday & Sunday:  8:00 am-4:00 pm

Monday-Friday:  7:00 am-3:00 pm (Times are subject to change)
Location:  Golf View Rec Center, 7800 Caldwell Ave
3 OPTIONS TO PLAY:
1) Daily Open Court Rate:  $4
3 courts available for Open Play:  7:00 am-3:00 pm
2) 10 Play Open Court Card:  $30 (no expiration)
3) Court Reservation Rate:  $15 per hour (2 hour max.  Must call no more than 1 week in advance, 847-967-1529)
1 court available for reservation:  7:00 am-3:00 pm